We may earn money or products from the companies mentioned in this post.
If you have sensitive skin, then you know shaving can be extremely painful and a real challenge. 
Most manual razor are too harsh for sensitive skin and can cause irritation, redness, and even bleeding.
The best electric shaver for sensitive skin should be gentle on delicate skin and provide a comfortable shave. It should also have features that allow you to adjust the intensity of the shave to suit your skin type.
You also need to consider if you need an electric razor only for your face or if you'll also be using it to shave other body parts like your head or lower extremity.
I've rounded up 9 of the best electric shavers for sensitive skin, so you don't have to go through the trouble of researching each one.

Now you can get the close shave you desire without worrying about razor burn, bumps, or skin irritation! 
Read on to find out which electric shavers will give you the best shave, no matter how sensitive your skin.
9 Best Electric Shavers for Sensitive Skin (quick list)
If you are in a hurry and don't have time to read the full article, here is a quick list of my top 9 picks for electric shaving, no matter how sensitive your skin:
9 Best Electric Shavers for Sensitive Skin (Detailed list)

This product is labeled Amazon's Choice for all the right reasons! Braun shavers are often praised for their outstanding performance and even better results.
The Braun dubs Series 9 Pro "the world's most efficient electric shaver" after testing it against leading premium tier products.
This Braun electric shaver is worth its price owing to its fantastic features.
The Braun electric razor, a waterproof foil shaver, is an excellent choice for sensitive skin.

It has five shaving elements, including an ActiveLift trimmer and OptiFoil, for a perfect finish.
The box includes a 5-in-1 SmartCare center, cleaning cartridge, cleaning station, travel leather case, cleaning brush, and charging cord.
This Braun shaver makes an excellent gift for the men in your life… Whether it's for anniversaries, birthdays, Christmas, or Father's Day, you can rest assured that they'll love it!
Features
Flexible ProHead cuts up to 7 days long beards efficiently.

Innovative Prolift trimmer and unique Sonic Technology help shave tricky areas 

10% faster

.

Powerful Lithium Ion battery charges in 1 hour for 1 hour of cordless shaving time.

5-minute quick charge

 option for a single shave.

Shaver is built to last for seven years, while the shaver head lasts up to 18 months.
Pros
Efficient and gentle.

Durable.

Cordless plus.

Powerful and long runtime.

Works well for wet and dry shaving.
Cons
Some buyers complain about the shaver leaving patches in the upper lip area. 
Here's an article you may also be interested in 9 Best Clippers for Fades.

When it comes to rotary vs foil shavers for sensitive skin, the argument could go on forever. However, Philips Norelco Shaver 9000 Prestige is one of the top-rated electric rotary blades that will give you an irritation-free shave.
With over 3,000 4-star and above ratings and above, this Amazon's Choice product will live up to your expectations!
With this rotary shaver, you can experience the world's closest electric shave offering uncompromised skin comfort.
This shaver glides over your skin and gives a closer shave in fewer passes.
I have enjoyed the experience immensely, and you can do it too!
It checks beard density 15 times per second and automatically adapts the shave.
Plus, depending on your facial hair type, you can go for a dry or wet shave with exceptional results.
Features
NanoTech sharp blades for a closer shave.

SkinComfort rings on the shaving heads provide a special protective coating for smooth gliding.

The BeardAdapt Sensor allows for effortlessly shaving thick beards.

A Rechargeable Li-Ion battery offers the comfort of a cordless shaver with the power of a corded one.

Comes with a click-on precision trimmer, travel pouch, and power cord.
Pros
Precision shaving.

Ultimate comfort.

It offers both dry and wet shaving.

Easy to clean.

Shave wet or dry.
Cons
It does not come with a shaver stand, which has to be bought separately.

This ultra-sleek, double-foil shaver will be your ultimate choice if you want power, design, and cutting performance in one product.


The FX3 collection features an advanced high-torque engine, ergonomic housing, and a textured grip surface.
It's a professional quality shaver designed for a close shave on the face, neck, and nape neckline.
You can select this shaver if you are into styling your hair at home more often.
Later, you can buy a clipper and trimmer to complete your BaBylissPro FX3 collection.

Features
10.000 RPM high-speed professional shaver for faster shaves.

Offset Double Foil system.

Auto shutoff cover.

Ergonomic European housing for comfortable to hold and use.
Pros
Impressive 3-hour runtime.

Comfortable grip.

Prevents ingrown hairs.

Lightweight.
Cons
The blade might be too sharp for some users.
Here's an article you may also be interested in 12 Best Trimmers For Coarse Hair.

When choosing a razor for sensitive skin, the Panasonic Razor for Men is a clear winner!
This electric shaver offers precision cutting with its six hypoallergenic stainless steel blades and a shaver head that moves in 22 directions independently.
The flexible pivoting head follows your facial contours for maximum coverage, and its powerful motor delivers up to 84,000 cross-cuts per minute for fast and efficient shaving.
It also comes with a pop-up trimmer for grooming mustaches and sideburns.
The Panasonic Electric Razor is equipped with an ultra-responsive beard sensor; you'll get an irritation-free shaving experience like never before!
Features
Linear motor for fast cutting.

6 High-quality stainless steel blades for long-lasting durability and gentle shave.

A game-changing 22 directions shaver head for the trickiest contours.

Highly responsive beard sensor that uses more power for dense areas and less power elsewhere to prevent irritation.

Premium cleaning and charging station for automatic cleaning, sanitizing, and drying.
Pros
Powerful, flexible, and fast.

Close shave without irritation.

Ergonomic design.

Lightweight while shaving.

Long-lasting on a single charge.
Cons
A little bulky for those with small hands.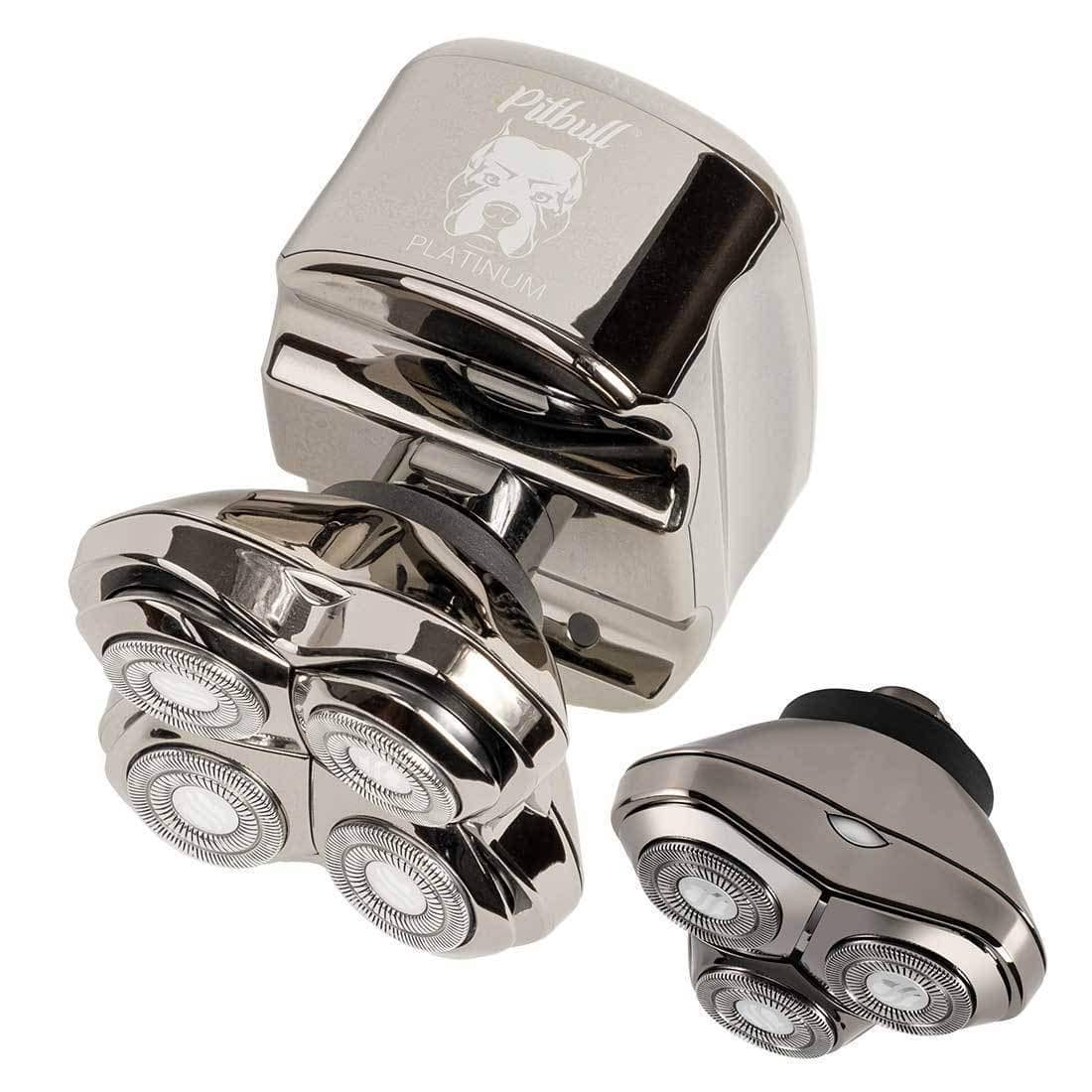 This new upgraded model is recommended for the face, head, and armpits. It is one of the top rotary razors available in the market.
The Skull Shaver Pitbull Platinum Pro is designed to provide you with a fast, smooth, and close shave.
It features a patented design that uses four rotary cutters and a flexing neck to make it easy to reach hard-to-reach areas.
It is a smart self-shaving kit with an ultra-flexible pivoting head that allows shaving in any direction. The multi-flex pivoting head reduces irritated skin more than regular razors.

It is compact and lightweight, making it a great travel companion. It is also waterproof; you can use it with shaving creams or gels in the shower.
The battery lasts up to 90 minutes on a single charge and takes only one hour for complete charging.
If you are into shaving your head, this razor will be an excellent choice for your day-to-day needs.
It also has an LED light that helps you see what you're doing and a built-in skin protection system that helps protect against razor burn and irritation.
Its combination of features makes it perfect for anyone looking for an electric shaver specifically designed for delicate skin and other body areas.
Features
Bonus CR-3 blades to easily get into tight spots.

4D rotary razor adapts to contours for a comfortable and refreshing wet shave.

Worldwide voltage compatibility for frequent travelers.

IPX5 water resistance technology allows use under the shower.
Pros
Easily reaches tricky spots.

Ergonomic design.

Compact size.

Wet and dry shaving.

Quick charging cordless USB.
Cons
You may want to check out this related article 10 Best Electric Shavers For Bald Head.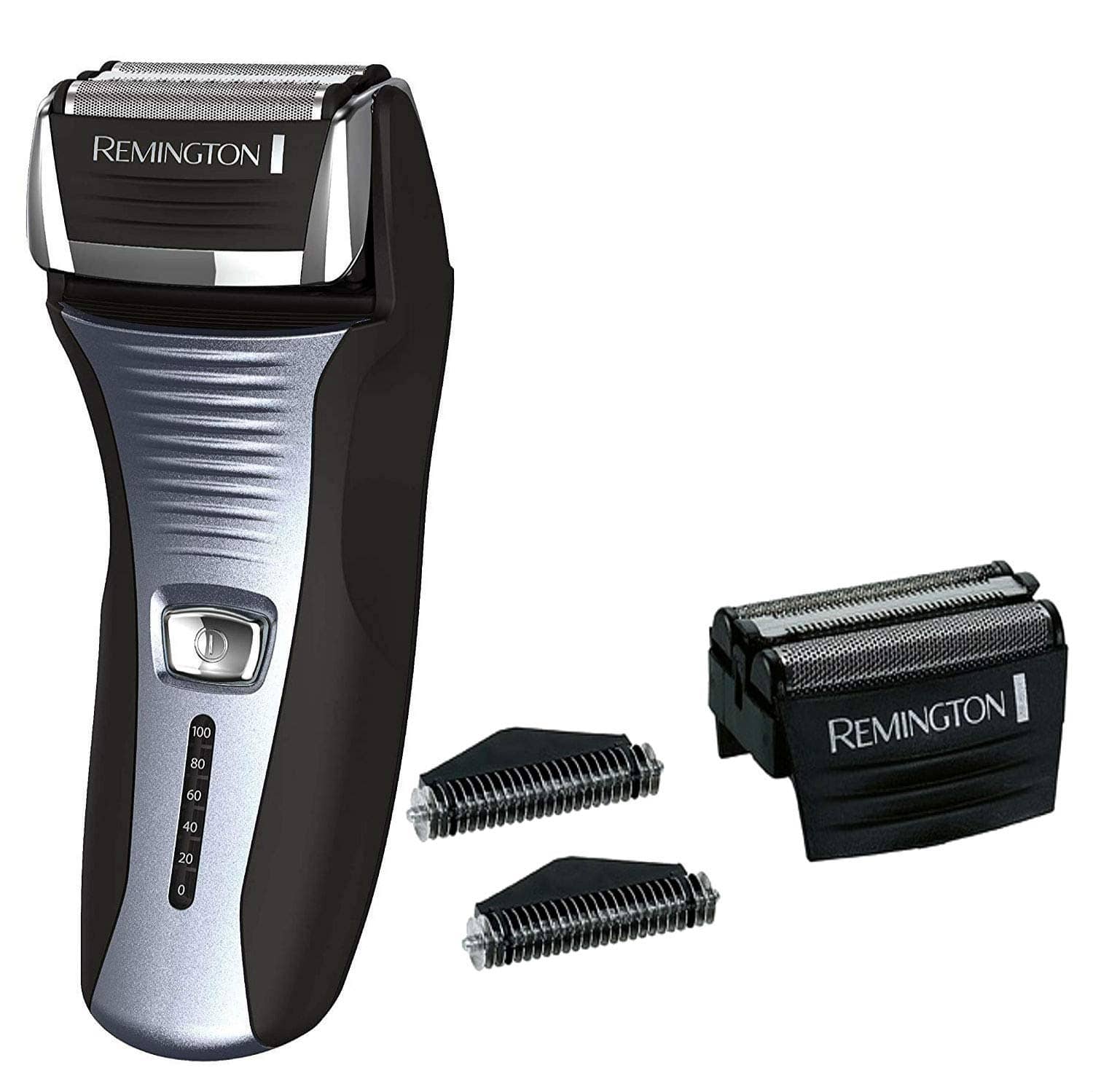 If you need electric razors that offer maximum comfort and a close shave, look no further than the Remington F5-5800.
I recommend it if you have a modest budget to make a worthwhile investment!
This Power Series Razor is designed to provide a comfortable and gentle shave, even on extremely sensitive skin.
The innovative Intercept Cutting System pre-trims longer hairs, while the Pivot and Flex Technology ensure the blades stay in contact with your skin for a smooth shave.
This electric razor has a rechargeable battery that can last up to 60 minutes of cordless shaving, so you can easily use it anywhere.
Features
Pivot and Flex Technology enables head adjustment to every facial angle and keeps blades close to the skin.

Intercept Shaving Technology uses a 3-stage cutting system to cut long hair and provide a close shave.

Two Enhanced Flexing Foils adjust to the curves of the neck and chin for a smooth shave.

Rechargeable battery with 60 mins runtime.
Pros
Comfortable and close shave

Fully washable for quick cleaning.

Durable.

Cordless.
Cons
Not good with cutting flat-lying hairs.

When you think of the best electric razors, the Gillette Heated Razor for Men is sure to be at the top of the list.
This revolutionary heated razor from Gillette is the first of its kind and is an elite electric shaver for sensitive skin.
The Gillette Heated Razor for Men, Bugatti Limited Edition Shave Kit by GilletteLabs, is the perfect choice for men looking to upgrade their grooming game.
This electric shaver features a premium, ergonomic design and innovative heat technology that delivers a smooth, comfortable shave.
It includes Gillette's best blades, so you can count on a smooth and close shave without irritation on a sensitive face.
Features
Bugatti Limited Edition with authentic Bugatti blue color.

An instant comforting warmth within one second for a soothing shaving experience.

Premium Gilette's blades provide a close and one of the most comfortable shave.

Lithium-ion battery provides sixty-minute shaves after a single charge.

Bugatti Edition includes two 5-blades refills, a magnetic charging station, a cleaning cloth, and a smart plug.
Pros
Warmth and comfort.

Adjustable heat.

Waterproof.
Cons
The run time is not long-lasting.

If you're looking for a reliable electric shaver that won't irritate your sensitive skin, then the Wahl 7061-100 Lithium Ion Foil Shaver is a great option.
It features a lithium-ion battery that gives you up to 90 minutes of runtime and a 1-minute quick charge for 5 mins of runtime if you're in a hurry.
The powerful motor delivers a smooth, close shave with a pivoting foil head that reduces skin irritation.
The unique self-sharpening blades provide a longer-lasting cutting edge for consistent performance.
It also features a travel lock to prevent turning on accidentally. Plus, it's 100% waterproof allowing use in the shower or bath.
Features
FlexFoils constitute a pivoting shaving head for comfortability.

Pop-up stainless steel precision trimmer for smooth trimming.

Premium battery with an impressive 90 mins runtime for a 1-hour charge.

LED display showing charging status and travel lock.

Comfortable rubber grips, anti-shock housing, and waterproof.
Pros
Power and convenience.

Cordless.

Shock-proof housing.

Waterproof.

Budget-friendly.
Cons
Doesn't have an option for corded use.

Despite being a budget electric shaver, SweetLF has all the features of the best electric razor. You can enjoy 120 mins of shaving with a 1-hour charge.
The unique 3D rotary shaver in a 4-direction floating head moves with the contours of your face, neck, and jaw, making it easier to shave without leaving any cuts or razor burn.
It has a convenient USB charging option through a car charger, power bank, or computer, making it an excellent travel shaver.
Features
3D Floating Head glides with the curves of your face for a closer and smooth shave.

Double Track cutter increases contact surface and saves time.

Extreme shaving system with self-sharpening blades doesn't pull hair or irritate the facial skin.

Fast charging in one hour lasts for 120 mins of runtime.

Pop-up trimmer for convenient facial hairstyles.
Pros
Smooth shave.

Longer runtime.

Fully waterproof… Wet and dry shaving options.

Quiet operation
Cons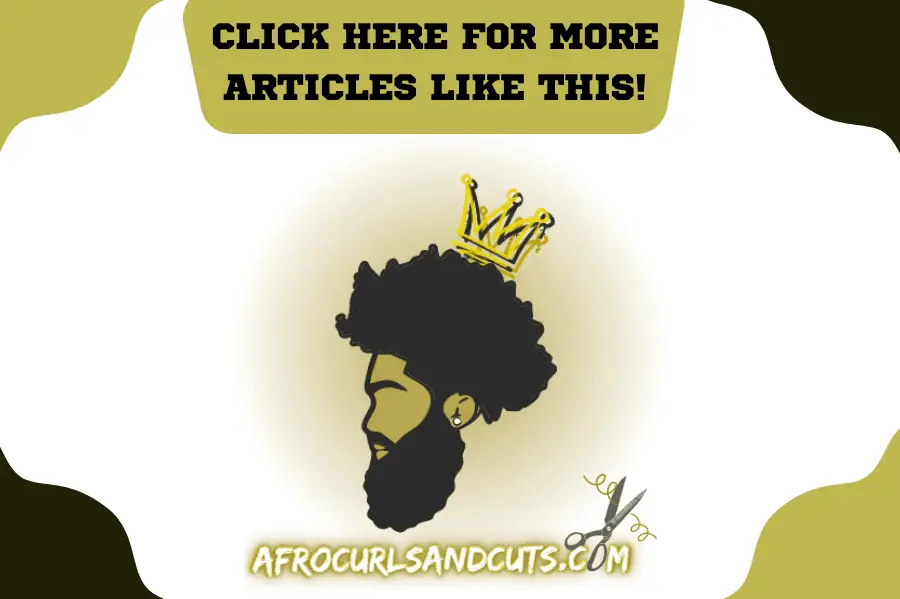 What features to look for in an electric shaver?
When searching for the best electric shaver for very sensitive skin, it's essential to consider the most important features. Some key considerations are:
Comfort
Look for an electric shaver designed for comfort. Choose one that offers a rounded head, which helps to reduce friction and pressure on your skin. 
Additionally, look for an electric shaver with a rubber grip, which enables you to maintain a secure grip while shaving.
Blade Type
Different electric shavers use different blade types. Look for blades with a protective coating or similar features to be gentle on sensitive skin, such as those made of stainless steel or titanium.
Wet/Dry Technology
If you plan to use your electric shaver in the shower or want the option of using it with shaving cream, shaving foam, or gel, look for one with wet/dry technology. It ensures that the device will continue to work correctly even when wet.
Battery Life
Make sure the electric shaver you choose has a long battery life so it doesn't stop in the middle of a shave. Many high-quality electric shavers can last up to an hour after a full charge.
Price
Consider your budget when selecting an electric shaver. Fortunately, a range of electric shavers is available at various price points, so you can find a quality product that fits your budget.
Frequently Asked Questions for Best Electric Shavers for Sensitive Skin
Is an electric shaver better for sensitive skin?
Electric shavers are generally safe for delicate skin as long as proper care is taken.
Electric shavers can be gentler on the skin than traditional razor blades, as they typically don't pull or tug the hairs as razors do. 
It reduces the risk of skin irritation and razor burn.
You may also be interested in Fibers for Hair: Answer to Thinning Hair & increase Beards.
Are foil or rotary shavers better for sensitive skin?
Foil shavers use a blade that moves back and forth behind a perforated foil, cutting hairs as they pass through the holes.
They tend to be quieter than rotary shavers, provide a more comfortable shave with less irritation, and generally work best on men with a consistent facial hair length.
On the other hand, rotary shavers use spinning blades beneath a protective guard.
They are often more robust than foil shavers, allowing them to cut through thicker and coarser hair.
Is it OK to shave your pubic hair with an electric razor?
You can shave your pubic hair with an electric razor, but there are some precautions you should take.
It's important to know that electric razors are not designed to cut through coarse and thick pubic hair, and they will have a more challenging time cutting through them than regular razors.
It would be best to have extra care when using an electric razor to avoid skin irritation and cuts.
Conclusion of the Best electric shaver for sensitive skin
The top 9 electric shavers for sensitive skin I have discussed here are all excellent choices.
You can easily select the best electric shaver for sensitive skin that fits your needs and budget.
Whether you're looking for a luxurious high-end electric shaver, an affordable budget shaver, or something in between, there's sure to be one of these models that will work for you.
With the right electric shaver, you'll be able to enjoy a close, comfortable shave every time!
If you found value and enjoyed this article, please like, share, and subscribe to AfroCurlsandCuts.com!
Don't forget to check out our social media accounts as well.
Newsletter
Sign up for Afrocurlsandcuts.com newsletter to be first notified of events, promotions and most importantly fresh blogs articles!